Set Build Begins for Just Between Ourselves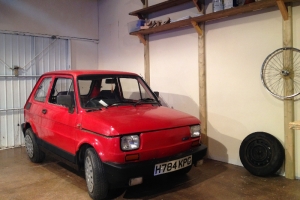 With less than two weeks to go before the opening night of Just Between Ourselves, it was time to build the set. Anybody who is aware of the story of Alan Ayckbourn's play will realise the challenges we would face. However, members of the group, old and new, gave up their time on a Sunday to ensure there were enough hands on deck to prepare possibly one of our most ambitious sets to date!
Remember tickets are on sale for Just Between Ourselves from Hailsham Jewellers in Hailsham High Street. The play will be performed at Summerheath Hall from 13th to 15th September 2012, and is part of Hailsham Arts Festival.